Bryant Preferred™ Two-Stage 820 Furnace
Comfort, Efficiency & Reliability all come standard in the Bryant 2-speed 820 furnace. With a low and high stage powered by ECM high efficiency technology this furnace is a fantastic upgrade at an affordable price.
Get your free estimate
Complete the form
Close
Tell us a little about yourself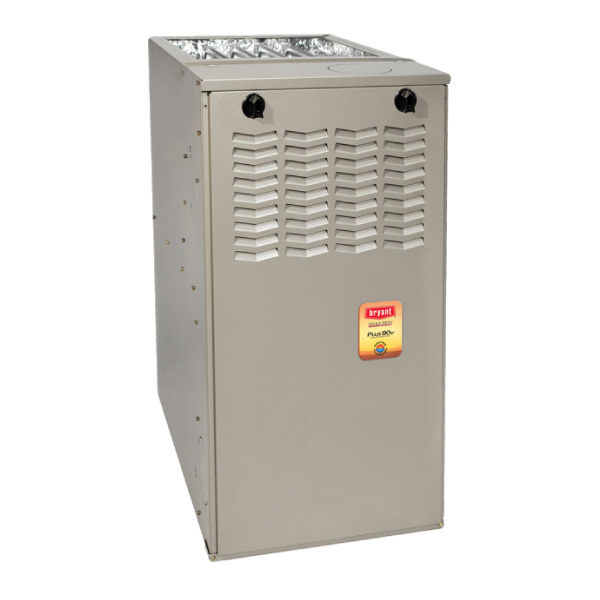 How do I decide between all of these different furnaces?

We start with you. The best way to select a furnace is to speak with one of our Home Project Advisers. They'll want to understand concerns you have about heating your home, cold spots, drafts, insufficient heat, too much heat and expensive bills. They have the technical knowledge to measure your home, size the equipment right, and translate your concerns and dreams into features. You'll explore which options will achieve your goals, budget and fit your house properly.

Why choose a Bryant furnace?

Bryant produces innovative, award winning products used in millions of US homes. As part of the Carrier Corporation, the inventors of air conditioning, Bryant has a long history of quality and support. Whichever Bryant furnace you choose, you will find comfort features and options that put you in the driver's seat of your own furnace selection.

How important is the furnace installation vs the furnace itself?

It's critical. There are three factors that must come together to give you a great heating system: The furnace, the sizing of that furnace, and the furnace installation.

There are many good brands of furnace on the market, but all of them can disappoint you if your installation is sub par. Poor installation techniques result from many factors including, lack of familiarity with the equipment, and inexperience in furnace installation. Our employees are NATE certified installers, who receive factory training and use ACCA best practices for installation. What does all that mean, you get the industry best practices installation from us.

What maintenance will this furnace require?

All furnace manufacturers, and EnergyStar, recommend annual maintenance for gas furnaces and filter changes based on the model's requirements. Washington Energy Services offers Guardian Maintenance Club memberships for all Bryant furnaces. We are so committed to helping you have a healthy heating system, your first year's Precision Tune Up maintenance is free with your furnace purchase.