Bryant EnergyStar® Evolution™ Two-Stage 986T Furnace
One of two smart Evolution furnaces offered to homeowners. The Energy Star rated 986 has smart furnace capabilities when paired with Evolution Connex Controls. The 986 qualifies for additional rebates and provides the comfort, efficiency and technology you would expect from a premier furnace for highest level of performance.
Free Estimate
Complete the form
Close
Tell us a little about yourself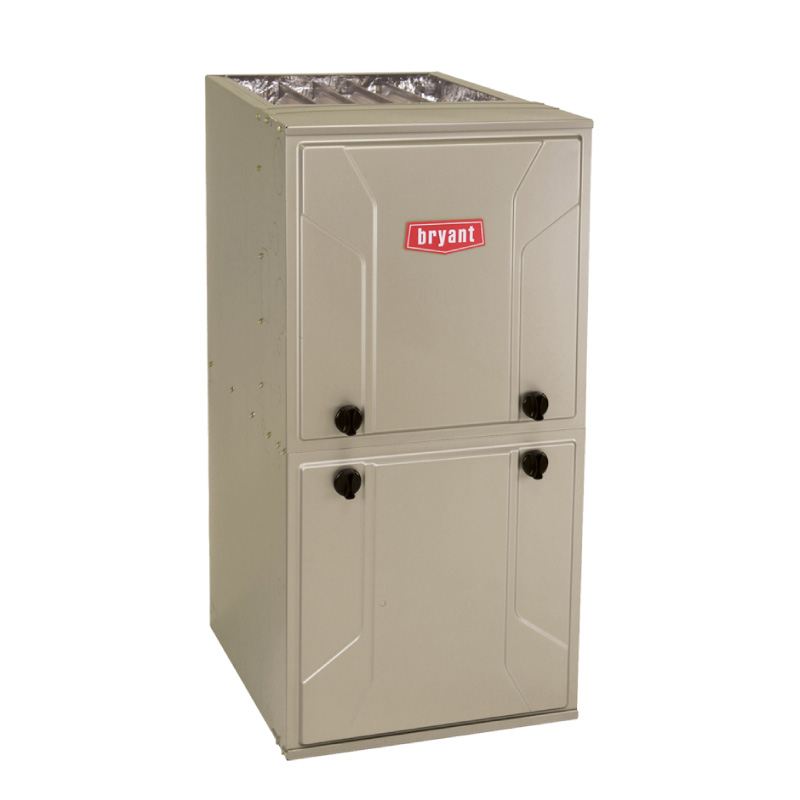 What factors will a furnace technician consider when sizing a new furnace for my home?

There are several factors. The size of your HVAC equipment is determined not just by your home's square footage. Layout design and any efficiency factors such as insulation are taken into account as well. We follow Washington State code and industry standards for calculating your homes heating and cooling loads to ensure a perfect fit for every home.

How do I know if my contractor is qualified to install a Bryant energy efficient gas furnace?

Washington Energy Services is a Bryant Factory Authorized Dealer, which means our teams have received many hours of factory provided training on these specific products. In addition, Washington Energy Services has NATE certified installers and our furnace installation teams have hours of internal training and lots of on the job experience installing furnaces in many Northwest homes.

How do I know if my furnace is failing?

A furnace with annual maintenance can last up to 20 years, but the average is 15. While your furnace may still be running, it will lose efficiency over time, which increases your cost of operating it. When it's super cold out, the strain on your furnace could push it over the edge and you will end up with no heat. If that happens, call us 24/7 and we can diagnose if it is fixable or must be replaced. If you hear loud or squealing noises, smell something like car exhaust, or find your blower is sending you cold air at times, that is a good indication that you should consider looking into replacing your furnace.

Should I switch from oil to a gas furnace?

If you have gas on your street which could be piped to your home, it is worth getting information from your utility about the cost of doing this. That is because converting from oil to a gas furnace will save you significant heating cost. The cost of oil is only going to rise over time. Plus it eliminates the need to monitor and refill tanks in your yard. Natural gas is plentiful and made in the USA. If the cost of running gas to the house is too high, there may be alternatives using efficient electric hybrid heat or ductless systems.