Virtual Visits
Get actionable estimates on all your home improvement projects without an on-site visit! Installation services include air conditioning, windows, siding, tankless water heaters and more! Schedule a Virtual Visit and receive special VV rebate discounts!
Schedule a Virtual Visit
Complete the form
Close
Tell us a little about yourself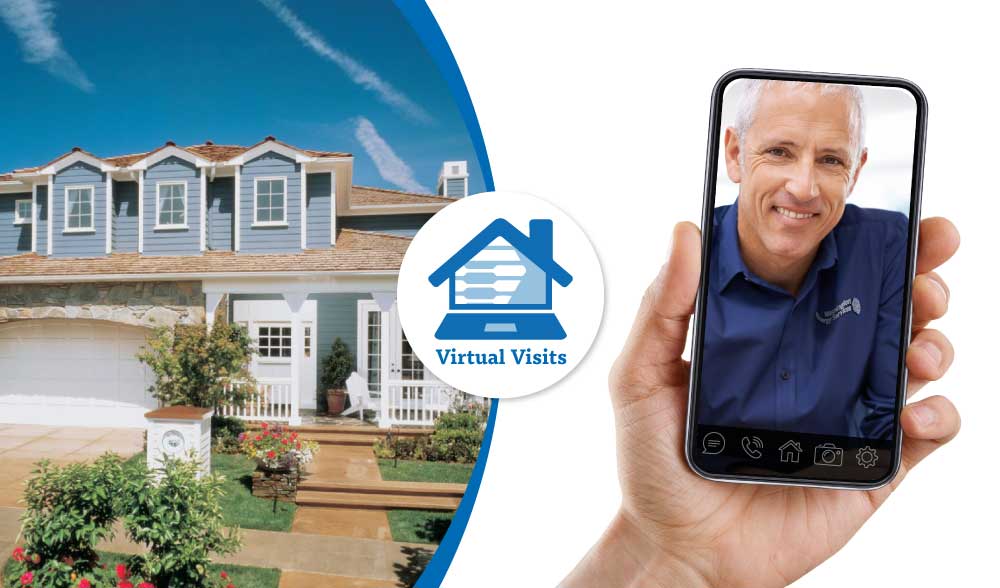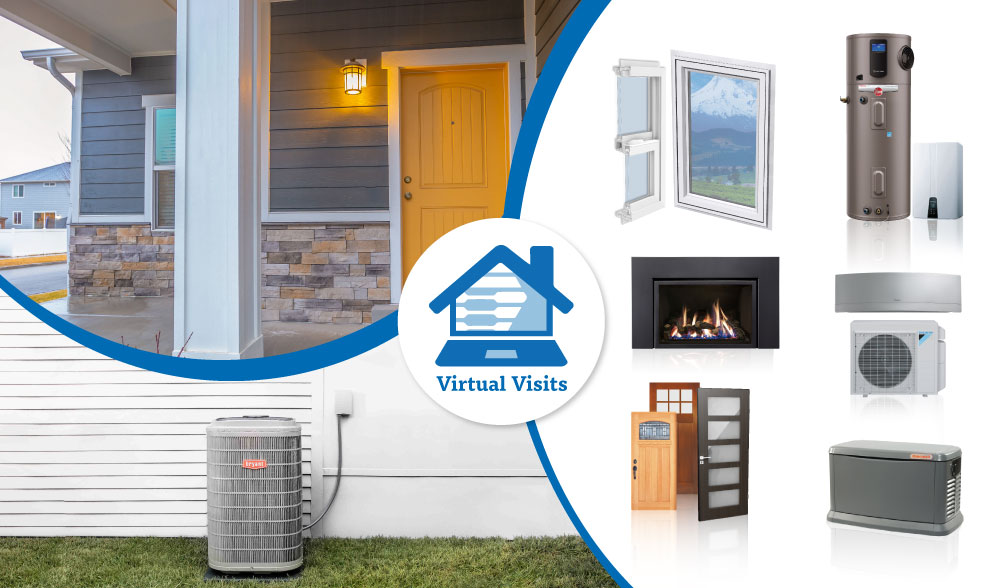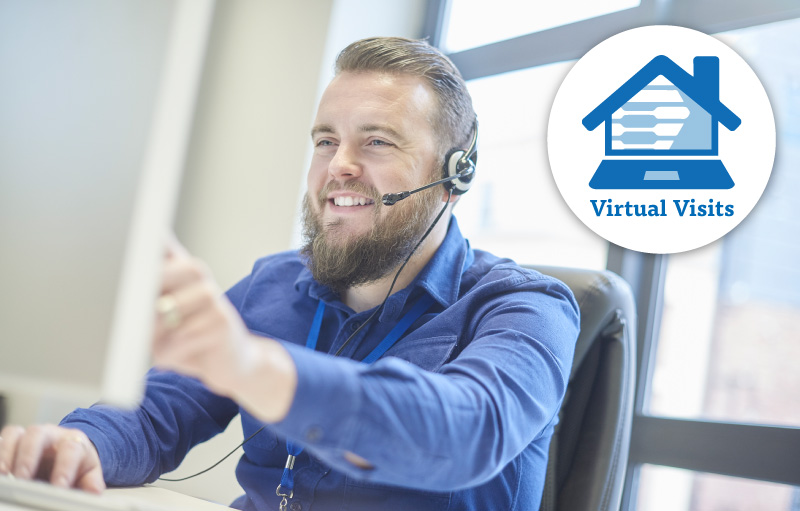 Virtual Visit Products + More
A/C
Windows
Water Heaters
Doors
Siding
Heat Pumps
Furnaces
Generators
What should I expect with a Virtual Visit?

Most homeowners replace siding once in a lifetime. It's a major investment, so substantial consideration should be taken at every stage of the process. While we can't comment on other contractors' methods, here is what to expect if you replace siding with Washington Energy Services.

What is a virtual visit?

A virtual visit is a free service that links a homeowner with an experienced home project advisor for advice and pricing on home projects.  We are offering virtual visits for customers interested in any of the products we install and service.

Are you providing estimates with virtual visits?

Yes. We are providing actionable estimates you can use to understand the investment amount for your home improvements. Many projects, like window replacement, will require an onsite confirmation of the scope of work and materials needed once the stay home order is lifted. We expect the majority of our virtual projects will not require price changes, but there will be some that will require price adjustments.

How long is my virtual visit promotional rebates good for?

You can take advantage of the virtual visit rebates for up to 10 days after we have resumed normal operations.  After this, our plan is to go to our standard rebate schedule.   Please remember that we will be installing in order in which received and expect a sizable backlog upon resumption of work.

What if I want to move forward with the estimate provided?

While we stay at home, we are offering $200 down to hold your spot in line for when we resume work. We will process the job as a normal order and begin the backend so we can launch quickly when we can resume work. We are accepting our standard down payments as well and would be grateful if possible.

Is the $200 down payment refundable if we choose not to move forward?

Yes. Both the $200 and standard down payments are 100% refundable if you choose not to move forward for any reason. We understand times are uncertain and we appreciate all who choose to schedule work in times of uncertainty.

What happens during pre-restart logistics?

This is when we finalize our schedules, order product and get ready to go back to work. We expect this to occur 1-2 weeks prior to when we can get back to work. During pre-restart, we will collect standard down payments on cash projects and complete financing paperwork for financing projects. Some projects we will be able to put on schedules right away with the information we have. Others will require a site visit by a manager or project advisor to confirm our virtual visit assumptions.

How soon can I expect to have my project completed?

The sooner you sign up, the sooner it will be installed. We are going to be scheduling the projects in the order which they have been received and we are fortunate to already have dozens of new projects at the front of the line already. We should have a general lead time information when we are communicating in pre-restart logistics.
From Anacortes to Yelm — and everywhere in between.
We serve most of Western Washington. Enter your zip code below to see if you are in our service area.
You are in our service area!
Unfortunately, you are not in our service area.