Patio Doors
Our collection was designed with beauty and performance in mind. Patio doors from WES feature architecturally correct facets, including rich details and wide center panels to expand your view. We have a huge selection of choices in our portfolio, from premium wood clad frames to beautiful vinyl made in the Northwest and ready to install in your home today.
Get your free estimate
Complete the form
Close
Tell us a little about yourself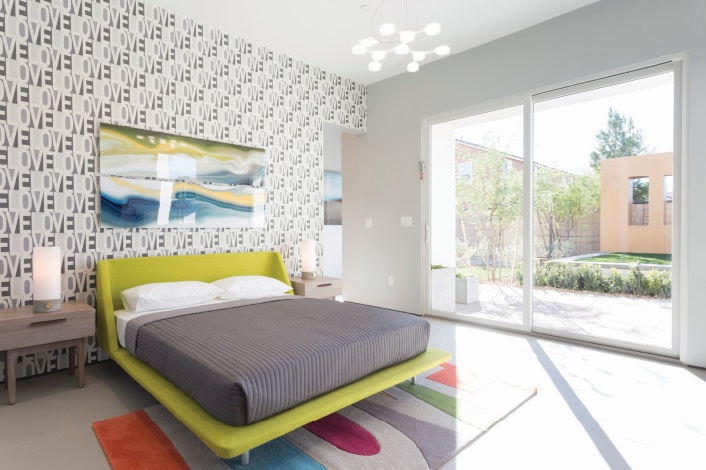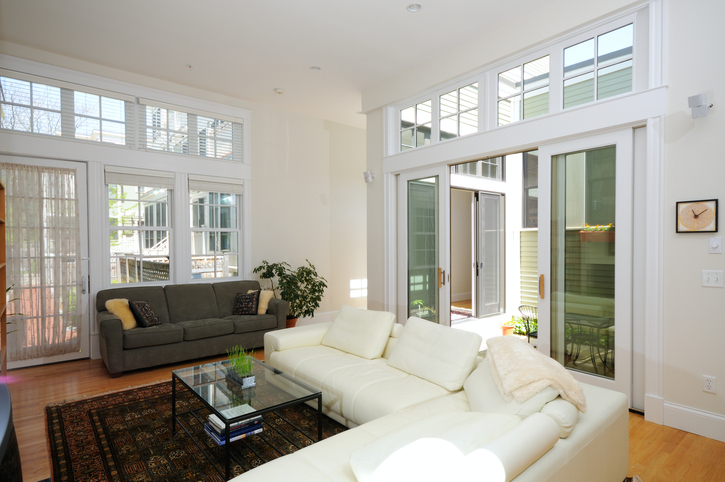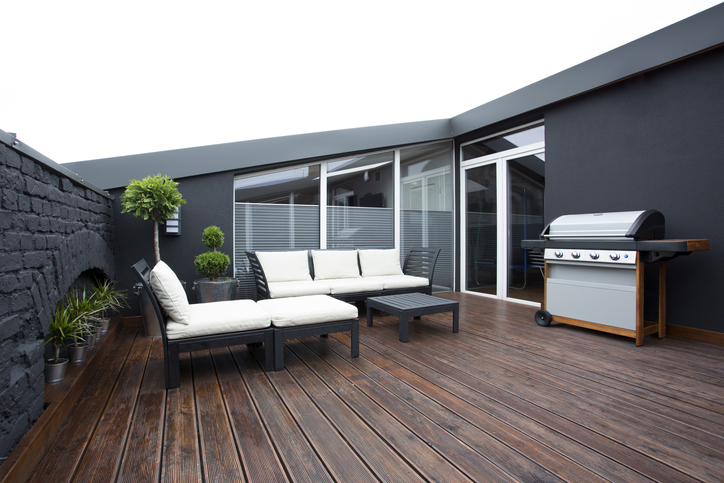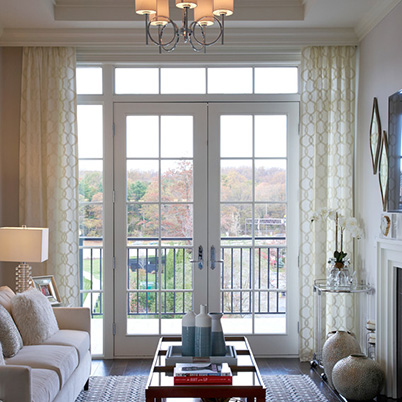 Frame Choices
We offer a variety of customized patio doors to fit your home.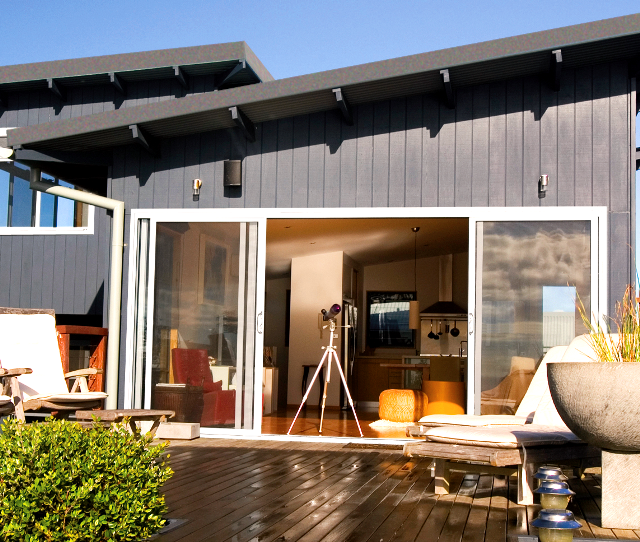 Vinyl frame
Made in the northwest for northwest homes
Our VPI vinyl patio doors are locally made and designed to match our vinyl window line both in style and energy efficiency. These patio doors were created based on the needs of our Seattle area customers: durability, energy efficiency, glide, and style.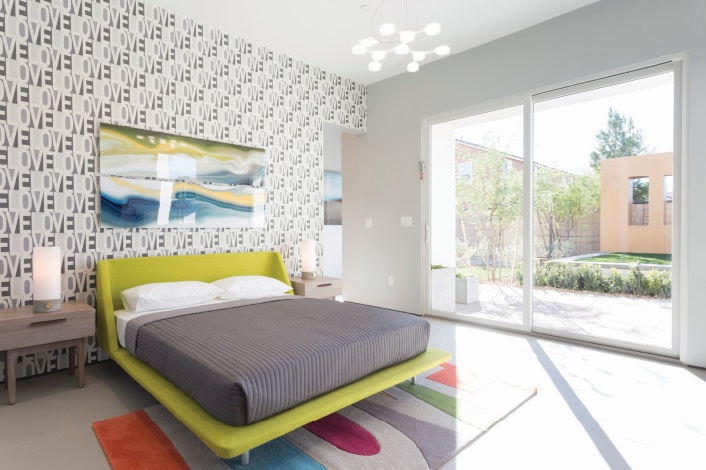 Andersen 100 Gliding Patio Sliders
Available in standard sizes as 2-panel configurations. Custom sizes also available.
100 Series gliding patio doors have one panel that glides horizontally and one stationary panel. They fit into tighter spaces than our hinged doors because their panels don't interfere with your room or patio. Made with our sustainable Fibrex® composite material, it's our budget-friendly gliding patio door.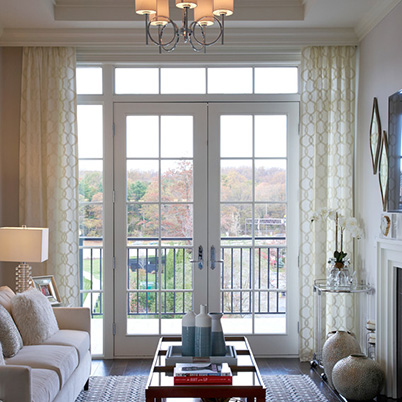 Wood Clad Frame
Brought to you by Andersen®
Andersen's line of elegant patio doors and French doors feature a clad exterior and a variety of wood species inside. Choose a door that will match your Andersen windows or select a stunning stand-alone door to complement your overall decor.
Sliding or french doors for your patio
Gorgeous French doors are designed for smooth operation, while sliding doors offer dependable performance. Enjoy the elegance and upscale appearance of a traditional French door in a space-saving sliding design. The doors are custom-built to match your exact opening and home décor.
Superior energy efficient glass choices
LoĒ²-272® high performance glass
Two layers of silver coating make the clear difference. Cardinal LoĒ²-272® glass delivers year-round comfort in all types of weather. In winter, it reflects heat back into rooms. In summer, its patented coating blocks 84% of the sun's harmful ultraviolet rays and 59% of the sun's heat. It even outperforms the tinted glass often used in warm climates with no heavy bronze or smoke colored tints that darken the personality of your home.
LoĒ³-366® high performance glass
For maximum thermal performance, three layers of silver coating allow for optimal insulation. LoĒ³-366 blocks 95% of the damaging ultraviolet rays known for being the leading cause in fading. Your favorite drapes, furniture, and other fabrics will maintain their vibrant colors for years to come. Last but not least, this high performing glass provides the highest level of year-round saving and is the only glass in compliance of every ENERGY STAR zone.
| | | | | | |
| --- | --- | --- | --- | --- | --- |
| GLASS PERFORMANCE | VISIBLE LIGHT TRANSMITTANCE | SOLAR HEAT GAIN COEFFICIENT | WINTER U-FACTOR (AIR / ARGON) | UV | FADING TRANSMISSION |
| Single-pane, clear | 90% | 0.86 | 1.04 / — | 0.71 | 0.84 |
| Double-pane, clear | 82% | 0.78 | 0.48 / — | 0.58 | 0.75 |
| Ordinary low-e | 76% | 0.72 | 0.34 / 0.30 | 0.50 | 0.68 |
| LoĒ²-272® | 72% | 0.41 | 0.30 / 0.25 | 0.16 | 0.55 |
| LoĒ³-366® | 65% | 0.27 | 0.29 / 0.24 | 0.05 | 0.43 |
The lower the U-value, the greater the energy efficiency.
What signs indicate that I need a patio door replacement?

Drafty Patio Door

Older patio doors were not built with insulation in mind. Elements such as the frame material, glass, weather stripping, and frame fit all affect your energy loss. Energy efficient patio doors should seal tightly to all areas of the jamb and have coated glass. Fiberglass and vinyl frames insulate significantly better than aluminum, which conducts heat.

Getting New Windows

Sometimes the patio door is forgotten as an important window in the house. We have patio doors to match all the windows we sell.

Single Pane Glass

According to ENERGY STAR, replacing single-pane glass with an ENERGY STAR-rated glass can save you between $146-$501 annually and 1,147-3,839 pounds of CO₂. Plus, upgrading to energy efficient double pane glass will increase your home's overall comfort and security.

Noise Levels

Similar to windows, your home's patio door plays a crucial role in blocking noise. This is especially true if you live near a busy street or an airport. Our patio doors are engineered with advanced technology to reduce sound transmission.

Leaky Patio or French Door

French doors can be negatively affected by weather, warping beyond what can be corrected with weather stripping and locks. A leaky patio door can ruin interior floors and is a clear sign that patio door replacement should be considered.

How long will the patio door replacement take?

Patio door replacement will only take one day. Before the installation, our craftsman will schedule a time to visit your home and take a critical measure to ensure a perfect fit. These beautiful and durable patio doors will be a prominent feature in your home, so it's crucial that we take our time to ensure it's properly installed from the start.

What is a critical measure?

Our critical measure is a comprehensive measurement by our skilled door replacement specialists. It's a key step in ensuring your door fits correctly to offer years of functionality and enjoyment.