Navien Tankless Water Heater
The Navien premium condensing tankless water heaters feature Comfort Flow Technology for faster hot water and energy efficiency up to 98%. Rated Most Efficient by EnergyStar.
Get your free estimate
Complete the form
Close
Tell us a little about yourself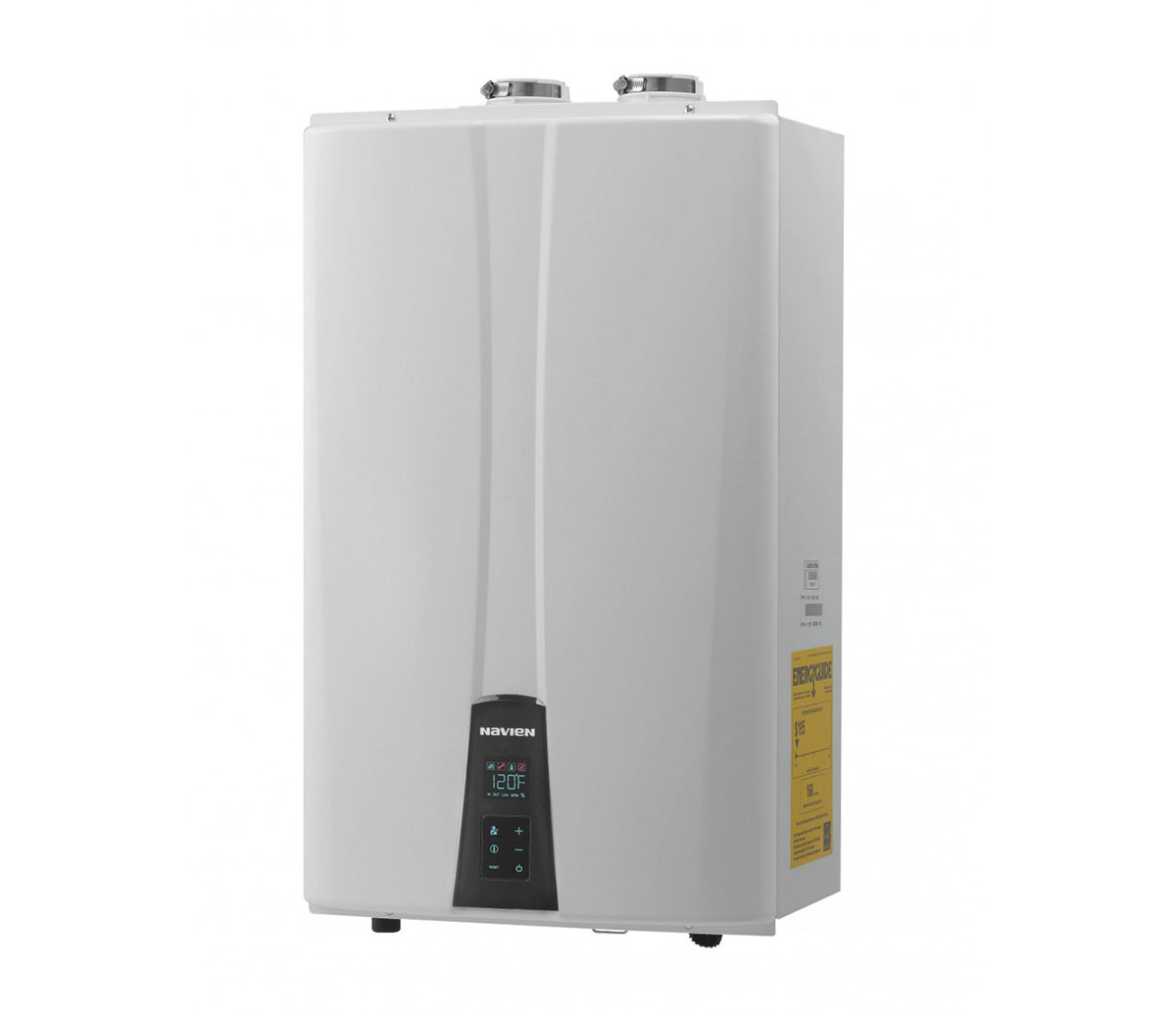 What is the difference betwen the Navien NPE and other tankless water heaters?

The Navien NPE-A is a fully integrated system, designed to provide a premium hot water experience. A small buffer tank and recirculating pump are integrated into the unit. This keeps a little bit of hot water for you, just enough to eliminate any extra wait time when you turn on the tap. The best of both worlds, tankless and tank technology.

Navien has engineered innovative features into almost every aspect of the tankless unit. From the dual heat exhangers and high efficiency water use, to the easy installation features and even a hand held remote. This premium unit is truly premium.

How much will a Navien NPE tankless water heater cost?

To determine the cost within a reasonable range, our Home Project Adviser will size and measure your house. There are several models of Navien tankless water heater and the price will depend on the size, location of the unit inside the house, venting needs, and installation code requirements of your home.  The Navien NPE is in the same cost range with other water heaters but offers more value.  When required by the jurisdiction we pull permits for the water heater installation, and that means we are required to make upgrades when necessary to meet state code.