Bryant EnergyStar® Preferred™ 926T Furnace
Our most popular furnace upgrade for homeowners! Energy Star efficiency, Variable speed comfort, rebate eligible all make the 926 an extremely popular furnace in residential replacement. Expect huge comfort improvements and improvements on your utility bills with this fantastic heating solution.
Get your free estimate
Complete the form
Close
Tell us a little about yourself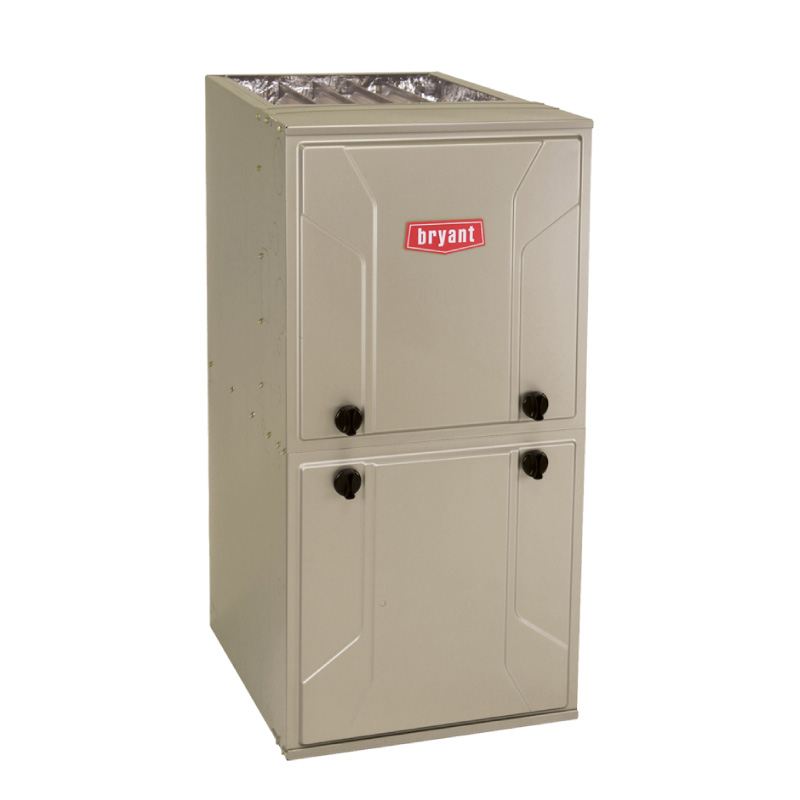 How do I know which gas or propane furnace is right for my home?

There are several factors for you to consider in choosing the right furnace.

Features. For example, extra quiet construction, ability to remove hot and cold spots, can be combined with an air conditioner or heat pump, and can work with an advanced thermostat that has smart phone access.

Energy efficiency. Modern furnaces range between 80% and 98.3% energy efficiency and that difference can be a meaningful change in the amount you pay for your gas or propane bill.

Size. Not only does size matter in efficiency but it affects the length of life of the furnace, quality of it's operation, parts wear out and your comfort. The good news is that you don't have to guess at the size, your qualified contractor does a heat loss calculation (per Washington State Code) and provides you with the correct size.

The Contractor. Yes, if you read Consumer Reports, Consumers Digest or even our local Checkbook, the number one determinant of a quality heating system is the installation. Washington Energy's installers are all our own employees, never a subcontractor. They are NATE certified (industry certification) and Bryant Factory Certified, so you know they have been trained on the specific products they are installing.

What are common signs that my furnace may need to be replaced?

How old is your furnace? The life of a furnace is roughly between 16-20 years. Over that time, even annually maintained furnaces wear and become less efficient. That means that after 15 years, that 80% AFUE furnace is likely running less than 80% efficient, and efficiency equals money. Another indicator would be if your furnace turns on excessively or blows cold air out at times, that could be a simple repair or wear out issue, and you may wish to try service first then possibly replacing your furnace.

What can I save by converting to a gas furnace?

If you have oil, converting to a gas furnace will cut your heating cost in half according to 2013 home heating fuel cost comparison by Snohomish County PUD. Based on their estimation of an average Puget Sound area home, that is over $1000 in savings! Plus there will be no need to schedule and refill storage tanks in your yard. The only thing more cost efficient than a high efficiency gas furnace is adding a heat pump to it, that will further decrease your heating costs. Again according to Sno-PUD, the electric heat pump option will save 75% of the cost that you'd incur from using oil for heating. Wow, that's big heating savings.

Are there rebates that can offset the cost of a Bryant 96% Furnace cost?

We actively seek all rebates to get you the lowest price possible and as a contractor with most of the local utilities we have many to offer. For example, if you are a PSE natural gas customer and install a furnace with a 95%+ AFUE rating, like the Bryant Preferred 96.2 % efficient furnace, you can qualify for a PSE rebate. We also offer up to $850 in instant WES rebates for a full system installation.

You always save when you choose EnergyStar certified products and this furnace is no exception. Bryant gas furnaces meet or exceed the national energy efficiency standard, 90% AFUE, to quality as EnergyStar products. These provide a higher level of efficiency, cutting utility consumption and cost.