Bryant Evolution™ Two-Stage, Variable Speed 880 Furnace
The most advanced 80% furnace in the product line. When paired with Bryant Connex Thermostat enables 'smart furnace' features such as perfect heat & humidity with text based service reminders and 24/7 system monitoring to get ahead of any issues.
Free Estimate
Complete the form
Close
Tell us a little about yourself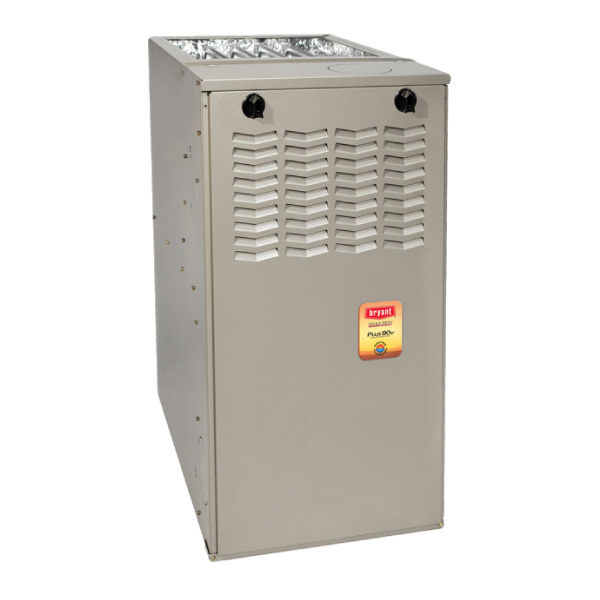 Why do I need to have a furnace sized instead of just buying one in a store?

Heating equipment, by state code and best practices, must be sized with a heat loss calculation to fit your home. Unless a contractor has the original architectural plans for your house and no major modifications or insulation has been done, this can only be accurately done in person at your house. Many things go into the calculation including the layout, number of windows, square footage, vents, ducts, and insulation. We follow this state code and will size your system based on it.

How do I know who is qualified to install a gas furnace?

Two things are good indicators of a competent contractor. Look for the NATE certification and factory training from the manufacturer of the furnace. Every furnace brand is different and you want the person installing your system to be experienced in that product. Washington Energy Services has NATE certified installers and is a Bryant Factory Authorized dealer, meaning our furnace installation teams have hours of training annually from Bryant to be able to correctly install Bryant gas furnaces.

Why would I want an 80% AFUE furnace when there are more efficient ones?

There are many varieties of furnaces because there are many different things customers are looking for. Over time, more and more homeowners are choosing the 95%+ efficient furnaces to get that 15% extra savings in heating expenses. That being said, 80% furnaces are still very popular. The most common reason is that in many homes only an 80% furnace will physically fit without making significant modifications in the home. Also some customers might prefer an 80% furnace because they are pairing it with a super efficient heat pump and don't expect to use the furnace much. Or because they wish to replace their current 80% furnace with a like one.