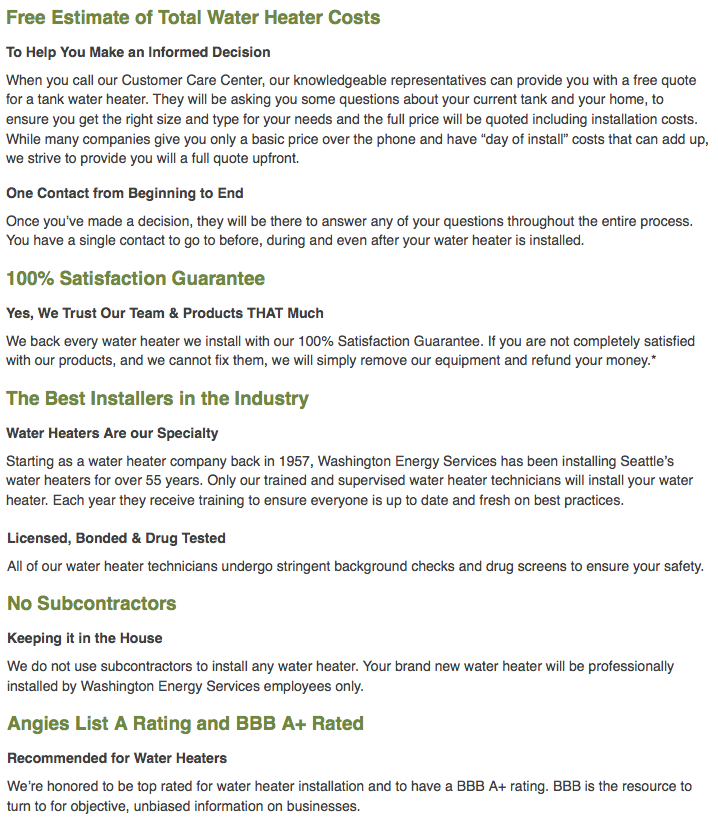 * Satisfaction Guarantee refund is valid for one year following installation date. Some restrictions apply.
For Hot Water When You Need It, Choose Rheem Electric Hot Water Heaters
Electric Water Heaters That Feature Longevity and Durability
EverKleen™ self cleaning device prevents sediment build-up using a high- velocity spiraling water stream. This helps operating efficiency by saving energy, money and improving tank life
Anode rod equalizes aggressive water action.
Energy Efficient
85 – .95 EF
Energy Factor and Average Annual Operating Costs based on DOE (Department of Energy) test procedures. DOE national average fuel rate electricity 8.41¢/KWH.
High efficiency resistor heating elements
Isolated tank design reduces conductive heat loss and saves on heating bills.
High Efficiency Models: High performance and recovery
High Efficiency Models: R-Foam® insulation process with approx.
R-value of R-20
Accurate Temperature Settings
Automatic thermostat keeps water at desired temperature
More Features
Over-temperature protector automatically cuts off power in excess temperature situations.
Temperature and pressure relief valve included.
6 Year limited warranty.
Washington Energy provides 24/7 Emergency Water Heater Replacement
If your water heater leaks or breaks we can be there to replace it. Call 800-398-4663, we're available 24 hours a day for emergency service.
Frequently Asked Questions
How fast can I get an electric water heater?
Give us a call. Often we can come out and install a replacement electric water heater on the same day. Or schedule you at your convenience.
Our Customer Care representatives will provide you with our Complete Quote including materials and installation. Don't get ambushed by contractors who double the price at install, choose Washington Energy for your water heater installation.
What do I need to know in order to purchase a water heater over the phone?
The information that our representatives will be asking for includes: the model and/or size of the water heater. For example, 40 gallon, or 50 gallon tank size.
The best way to prepare for that is to just snap a photo or write down the brand name and model information that is on your current water heater and have that available when you call us. We can quickly get you a Complete Quote and you'll be ready to schedule an installation.
Can I buy just the tank water heater from you and install it myself?
No, we install everything we sell. The quality of the installation is critical in providing you with a great water heater that will work safely and properly for a long time to come.
By providing you with our professional installation, you also get covered by our 100% satisfaction guarantee and the manufacturer's warranty.
Will these water heaters work in my mobile home?
Yes, we have many sizes of water heater that work well in mobile or manufactured homes.
More Electric Tank Water Heaters
Tankless Water Heaters
Gas Only
Heat Pump Water Heaters
Heat Pump Water Heaters