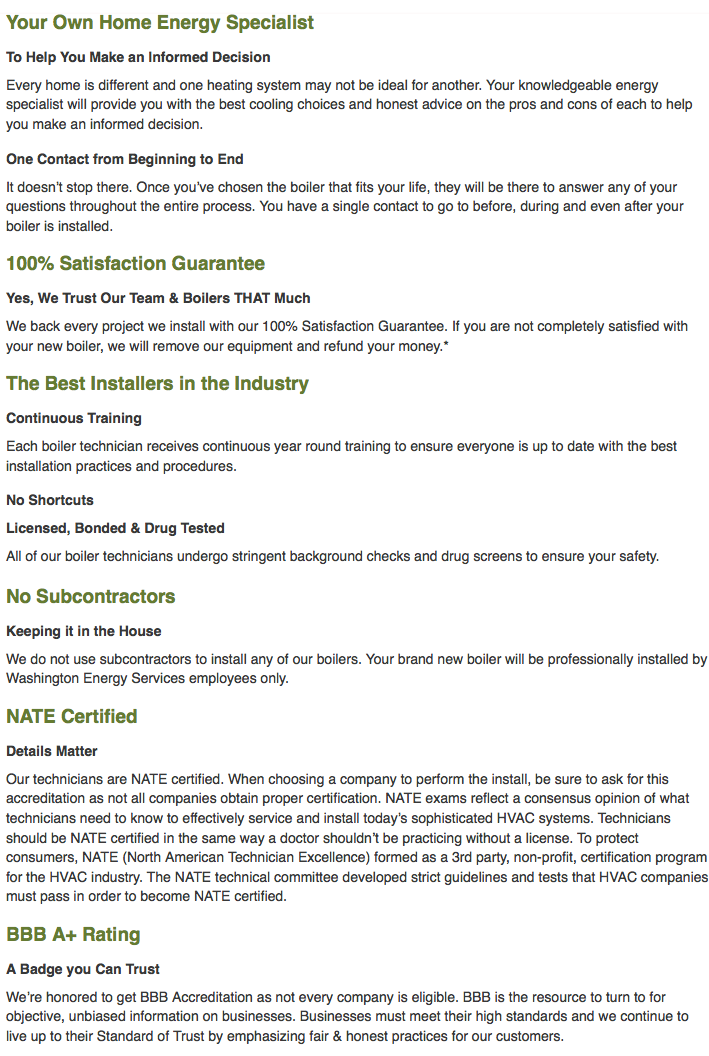 Rinnai Condensing Gas Boiler
Durability and Performance
Complete modulating pump combines with stainless steel heat exchanger making this highly energy efficient.
Compact wall-mounted design saves space compared to traditional boilers.
Ultra quiet operation.
Outdoor reset function with sensor included.




Flexibility to Fit Many Types of Homes

Available in Natural Gas or Propane.
Variety of venting options available.
ASME accredit units.
Other Boilers
Burnham ES2
Boiler

A sophisticated
condensing boiler with an 85% efficient ENERGY STAR rating and attractive exterior.

Learn More

Navien Condensing Combi Gas Boiler

The Navien Condensing combi boiler offers green solutions for hydronic heating with Low NOx emissions.

Learn More

Elite FT
Heating Boiler

Featuring a stainless steel heat exchanger with superior heat transfer and efficiencies as high as 97%.

Learn More