Home Energy Audits
Increase Comfort and Save Energy with a Comprehensive Home Energy Audit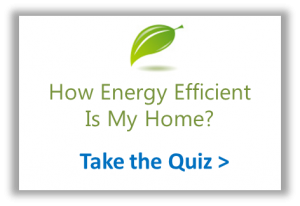 Imagine you have an upset stomach, how do you know what caused this symptom? It could be indigestion, heartburn, the flu, or something else. You won't know unless you get tests done to diagnose the problem. Your home is the same: uncomfortable rooms, high utility bills, moisture problems and poor indoor air quality are some symptoms of home performance issues, but until comprehensive testing is done, we can only speculate why the home is not performing correctly. That's where a Home Energy Audit comes in!
Benefits of a Home Energy Audit
Knowledge is power. A Home Energy Audit gives you the knowledge you need to understand your home's current performance. By understanding your home as a system, you will be empowered to make smart choices that address specific concerns you have. You will also receive:
Customized color report detailing audit results
Prioritized list of opportunities to improve home's performance
Tips to improve indoor air quality
Utility savings modeling on home
Detailed breakdown of available incentives and rebates
Learn and Watch a Real Audit by our Own BPI Auditor Cory Tobin
What is the Home Assessment Process
Washington Energy Services is a BPI certified audit provider. That means you have a team of building scientists and seasoned operational managers working for you! Our team was trained by the world-class pros from GreenHomes America. In fact, Dave Abery, our trainer was part of a team that retrofitted the Statue of Liberty saving taxpayers over 100K per year in energy costs! The Comprehensive Home Assessment we provide is designed to pinpoint sources of high energy consumption along with health and comfort concerns such as air leaks, insufficient insulation, moisture problems, defective ducts, gas leaks, ventilation and inefficient lighting and appliances.
The assessment typical takes 3 hours to complete. After the testing is done, your auditor will create the report and work with one of our home energy specialist to design improvement recommendations that will make your home more comfortable, healthy and efficient. Finally the Home Energy Specialist will come back to your home to explain the results of the audit and any recommendations so you have a full understanding of where your home is at.  In the last year we saved 70 Puget Sound customers over 21% in energy usage and you could save too.
The Everett Herald profiled our process. CLICK HERE to read the article.
Frequently Asked Home Energy Audit Questions
What happens during a home energy audit?
Homeowner Interview
You know your home best and we want to start by understanding what your concerns are.  That way we can pay special attention to any problem areas or discomfort you experience in the home.
Video Attic and Crawlspace Inspection
Want to see what's going on in your attic but don't want to run around the rafters?  Well our home energy auditors have video cameras on so you can see the action live!  We will look for sources of air loss, measure current insulation levels, examine vapor barrier, examine ductwork, establish the proper pressure/thermal boundary and note any other issues that may be affecting your homes performance.
Combustion Safety Testing
Did you know that by turning on the kitchen fan your water heater might backdraft? Combustion safety is a critical component of a HEA. If you have combustion equipment in the home our auditors will check the CO levels, efficiency, drafting and look for gas leaks. We find a combustion safety problem on approximately a quarter on the homes we test.
Infrared Scan of Home
Our auditors have thermal imaging cameras that help you understand where there is inefficiencies in the home. The cameras work great all year around and you will be amazed at what it will reveal.
Blower Door Test
The blower door test is like a 20 MPH wind hitting the home in all directions at once. This allows us to see where air is coming into the home and how much air is leaving the home through penetrations that go outside. You will feel all of the places that the air you pay to put into the home is going.
What is home performance?
Home Performance is an emerging field that looks at existing homes in a completely new way.  Instead of insulating each component of the home, home performance looks at the home as a system.  By looking at the home as a system we can understand why certain things are happening and how they can be fixed.  You wouldn't buy a hybrid car with a gas leak right?  Well it really doesn't make sense to upgrade to a high efficiency furnace if that efficient air just leaves the home through air leaks.  It makes sense to first seal, then replace the furnace.  By using home performance practices our team will be able to ensure that you can choose the improvements that will help your home perform better as a system.
What tests are conducted during a home energy audit?
Utility Bill Analysis
Determine usage patterns and look for ways to reduce looking at your electric and gas (or oil or propane) consumption.
Blower Door Test
Measure and locate all the sources of air leaks in your home.
Infrared Scan
Identify hidden defects including insulation gaps, air leakage, duct leakage, and moisture issues.
Visual Inspection
Find evidence of problems affecting the durability of your house.
Insulation Inspection
Determine insulation levels in various areas of your home's shell.
Attic Inspection
Identify evidence of maintenance problems, verify insulation, check for moisture damage to roof from attic side.
Furnace, Boiler, Air Conditioner, Heat Pump, and Hot Water Equipment Inspection
Examine the overall condition of your heating, ventilation, and air conditioning equipment. In most homes, the assessment procedure should take about two hours and create minimal disruption to your regular household routine. A comprehensive assessment should also include a full "test out" conducted after all the improvements are installed. This will ensure the best results and ensure the safety of your home. And Much More
What will be included in the energy audit report?
Your Home Energy Audit report will provide prioritized "remedies" or ideas to improve energy consumption. Test results and infrared photos are then interpreted and incorporated into a finished report. Our team will schedule a follow up appointment with you to present this report and help you understand the findings. In your report will be a customized list of things that you could do to create greater comfort and energy savings. This is based specifically on your house. The test interpretation and suggestions may generate questions, and you'll likely have several different approaches you can take. Some will be things you can do yourself, and others things you will want us, or another contractor, to perfom. We can associate an energy savings with these so you will understand the cost – value relationship. While there is no obligation to use our services for your energy upgrades, having the audit with us will provide you with continuity in the project. We will also re-test after we do any upgrades to show you that, for example, changes in air leakage that you expected have been accomplished. In addition, your audit fee is reimbursable if you make a purchase of $4000 or more.
What is BPI and why use a BPI Certified Auditor?
The Building Performance Institute (BPI)  has created a set of nationally recognized standards for these assessments and certifies auditors. The program uses the "house as a system" approach to improving the energy performance of homes. This approach has been proven to reduce home utility bills. The benefit of this testing is that it ensures that energy audit recommendations are based on a particular home's individual design and components.
How do I know I will get the energy savings you promise?
If you choose to use Washington Energy Services to complete your energy upgrades as recommended by the audit, we will retest your home and review the data to ensure that the measures are creating the energy use changes they are supposed to. Changes in how you live and use your home systems can lead to changes in energy consumption that we cannot control.
What are the most common recommendations to improve home performance?
What system in my house uses the most energy?
Here in Seattle, heating systems use the most energy.
Learn more
.
What are the most common reasons for high electric bills and gas bills?
What is the difference between a home energy audit and a free estimate by a Home Energy Specialist?
The Home Energy Audit involves a trained certified auditor performing the assessment with lots of specialized equipment to understand the total performance of your house, not just one system. This whole home approach is what some customers would like. Others would like to just get an individual product or system. We do offer free estimates for any of our individual products or systems, for example if you know you would like a new heating system, but not the whole audit, please ask for a free estimate.
Are there utility rebates for home energy audits? 
Yes, we participate in the Seattle City Light home energy audit program and PSE's Home Performance with EnergyStar program. PSE offers up to $3500 in rebates for customers who have a full Home Performance with EnergyStar Audit and complete a
minimum of three recommended upgrades
. And even if you don't wish to do three, you can still receive the rebates for the individual products your choose. For Seattle City Light, you will need to apply with them first and get a coupon for an audit; then give us a call and we can honor it. Here is the link on 
the Seattle City Light website
to sign up.
Where is air most likely to leak in my home?
The obvious places for air leakage are windows and doors, but you might be surprised how much air and heat can leak from can lights, skylights, bathroom fans, and electrical penetrations. As hot air rises it pushes out of these openings and in comes cold air. This makes your house less comfortable and/or makes your furnace work harder (and less cost efficiently) to provide heat.
My bedroom is freezing! Why is one room in my house cold? 
Particularly in Seattle where we have many older homes, there are many reasons that you could have different temperatures around your house. During an energy audit, we pinpoint the specific reason that is affecting your comfort. Some of the typical reasons for a cold spot in the house might include: insufficient number of ducts, ducts that are leaking or disconnected, broken thermostat or incorrect placement of thermostat, lack of insulation especially on upper floors away from your heating source, excess air inflow from doors or windows that are not caulked or weather stripped, and more. Each house we visit has a set of unique contributing factors to explain a cold zone or room, your home energy audit will uncover yours and importantly, help you get them corrected.
What is a "test out"?
A good way to think of an audit test out, is the re-check your doctor might do after giving you a prescription to see if your illness is gone. During the energy audit, our staff will measure your home and develop your unique list of potential energy saving upgrades. If we perform your upgrades, the insulation, sealing, heating or whatever you choose will include a test out. We will retest key data after the installation to help ensure that the changes we made are creating the energy adjustments and cost savings that were projected.  
---