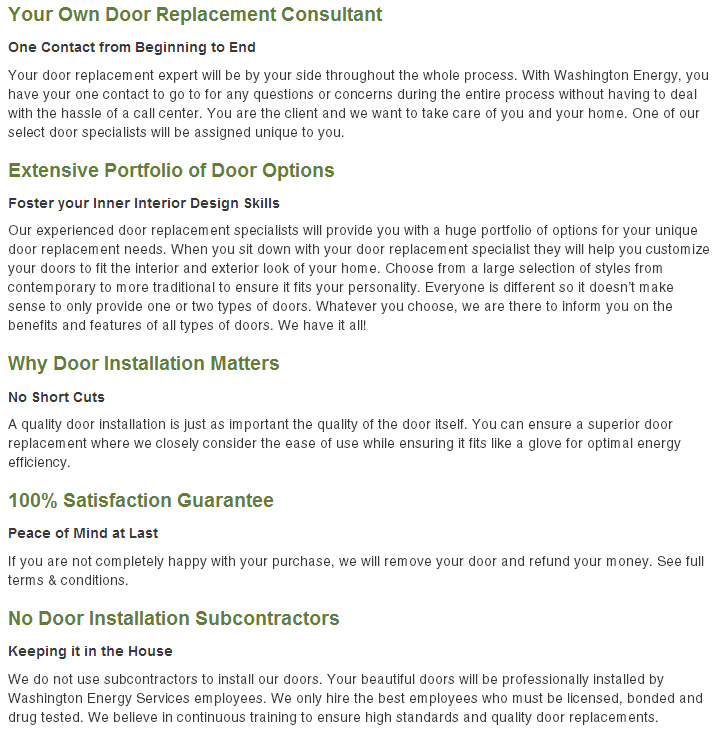 Interior Doors



2-Panel Craftsman

Simple and classy interior doors.




3-Panel Craftsman

Keep the traditional looks of Craftsman.




4-Panel Craftsman

The most popular style of doors.




5-Panel Craftsman

Go traditional with this vintage look.




6-Panel Craftsman

Accent your home with this classic look!




French Doors

Let the light shine through!
Exterior Doors
Need a vented door for your Furnace room?
Louver doors in wood (Hemlock) by Lynden Door.
Your guarantee of quality and satisfaction – is paired with the unmatched workmanship and convenience of the TRIMTEK SYSTEM
– Doors are pre-hung in a top-grade frame, matched to your opening.
– The frame is factory trimmed with quality case molding and finish painted/stained.
– Installation results in a site-finished look with the precision and quality
assurance of factory-assembly and pre-painting/staining.
More Information
Why Buy From Us