Happy green new year to everyone. We welcome the new year as a fresh start in many ways, whether it's your personal resolutions, or in our case the business calendar. This month we'll discuss ways to meet your Green resolutions for 2014 and also preview new products that we will be featuring for the first time at our upcoming home shows.
As we have mentioned in previous articles, our homes are an important part of the eco-system in the Pacific Northwest. They produce carbon dioxide, use fuel and create waste. When it comes to easy ways to improve your carbon footprint, there is no place like home.
So our top ways to achieve your Green Resolutions in 2014 are home related:
1. Get a Comprehensive Home Energy Audit and consider energy saving upgrades.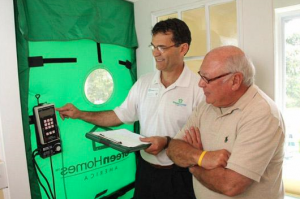 2. Switch heating fuel from expensive oil and propane to cleaner natural gas or renewable electricity.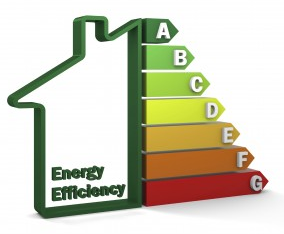 3. Replace your CFL bulbs with LED bulbs that don't contain mercury and won't adversely affect your health with excess UV rays when their coatings crack.
4. Conserve water. The world supply of fresh water is declining. There are many things you can do from using rainwater barrels for plant watering systems to planting hardier, native grass that needs less water in summer, to installing a low flow toilet. Plumbing can be very green.
The question that our Home Energy Specialists often get is, where do I start?
Over the past two years we have implemented a home energy audit division at Washington Energy Services, and it has transformed how we think about your home. Having a home energy audit is a great place to start, because it is starting with science.
Taking 'the home as a system' approach, our BPI certified home auditors conduct a thorough (3 hour) inspection including comfort issues, air quality, equipment performance and safety. Unlike a do it yourself audit, this involves specialized equipment that can pinpoint the source of your discomfort and energy loss. After the audit, you will receive a detailed report, highlighting all findings but establishing priorities for comfort and energy saving. This process and report alone can begin your journey toward greener living.
We hope these 4 ideas for greener living inspire you. To learn more about home energy audits, contact us online or at 800-398-4663.